Newsletter 12th September 2021
Newsletter 5th September 2021
Rev. Ciarán Hegarty
074 – 9146183
Rev. Oliver Crilly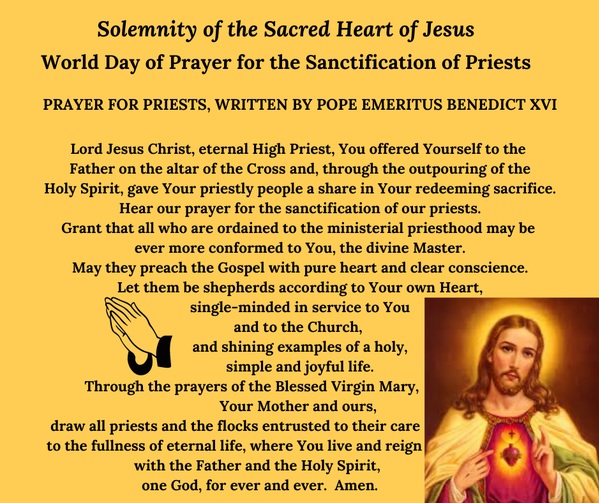 Today, 11 June, is the Solemnity of the Sacred Heart of Jesus. World Day of Prayer for the Sanctification of Priests is celebrated today, having been established by Pope St John Paul II in 2002.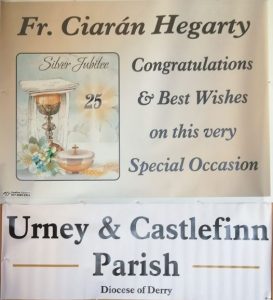 9th June 2021
Today the Feast of St Columba is a special day in our Parish.
We celebrate the Silver Jubilee of Fr. Ciaran Hegarty's ordination to priesthood on 9th June 1996. We congratulate him and pray for God's blessing on him. We wish him the best of good health as he continues his ministry as the Administrator here in our Parish.
---
UNIVERSALIS DAILY MASS READINGS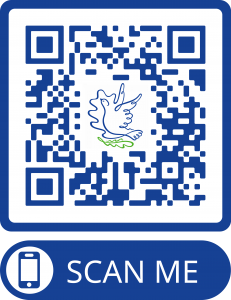 You can also print out the QR code (it says scan me) and put it in a handy place – on the fridge, beside your TV or computer. Just scan the QR code with your smart phone and it will bring you straight to the day's readings. To print, click the QR code image.
---
Please Subscribe to the Parish YouTube Channels
for updates on when service starts
---
For Mass times see Notices page
---
St Columba's Doneyloop
St Mary's Castlefinn
Saturday
6.00pm (vigil)

7.30pm

(vigil)
Sunday
9.30am
11.00am
Monday
No Mass
10.00am
Tuesday
7.30pm
10.00am
Wednesday
10.00am
10.00am
Thursday
10.00am
7.30pm
Friday
7.30pm
10.00am
---

The Parish Facebook Page
---